All are welcome in Exeter College Chapel. Whether you are exploring or strengthening faith through worship and prayer, or the honest doubter, the music lover, or someone seeking a place of calm and beauty in the midst of the busyness and confusions of life, you are welcome.
There has been a Chapel in the College since its foundation in 1314, and has fulfilled many different functions over the past seven centuries, as understandings of religion and faith has changed through the Reformation, the Enlightenment, and the Oxford Movement. Today the Chapel is, of course a place of divine worship, but also a deliberately inclusive space, belonging to the whole College. As well as a place to seek solace, it seeks to challenge our views of life: it is a place where ideas can be aired and exchanged, where faith and understanding can be explored, in a supportive and respectful manner, through services, and other events.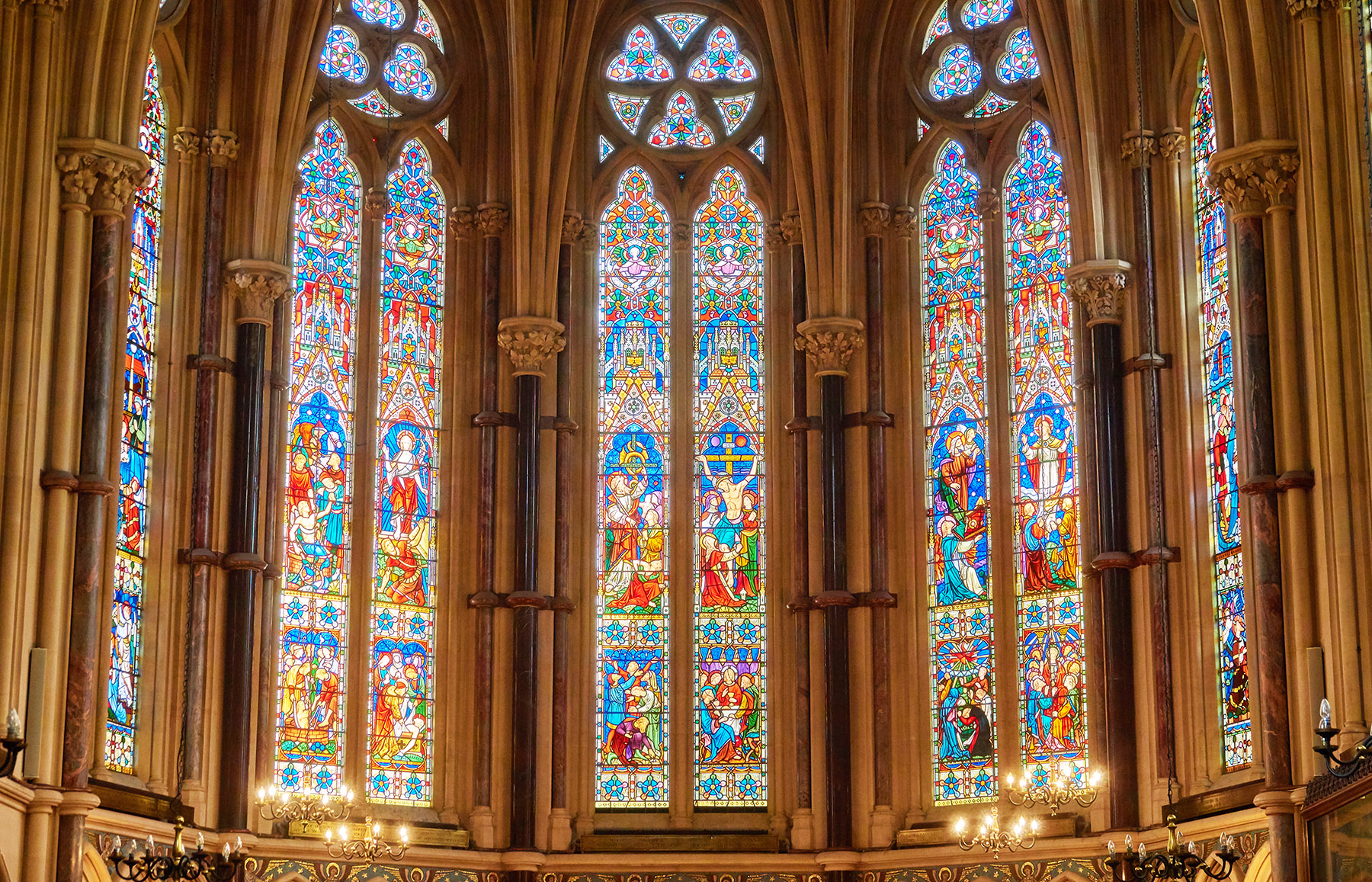 Services
The schedule of services in term time is as follows: Tuesdays and Fridays at 6.15 P.M. and Sundays at 6.00 P.M. Everyone is most welcome.
View the Michaelmas Term card.
View the Michaelmas Term Music List.
A spoken service of mattins is offered each morning at 8.30 am via Microsoft Teams. Please contact the Chaplain at chaplain@exeter.ox.ac.uk to learn how to join.
Baptisms and Weddings
The Chaplain is very happy to discuss baptisms, weddings, and blessings of partnerships for current students and alumni. Please get in touch in the first instance with the Chaplain.
The Reverend Andrew Allen is the Chaplain.
Music in Exeter Chapel
Music underpins the life of the Chapel. The College's choir sings three services a week and is directed by the organ scholars.  Since the installation of the Walker Organ in 1994 there has been a weekly organ recital every Tuesday at 1.10pm during Full Term.
Outside of the chapel, the choir regularly sings evensong in cathedrals across England, has an annual foreign tour, as well as singing concerts throughout the year, both in Exeter and elsewhere.  More information, including how to audition can be found on the choir's page.
More Information